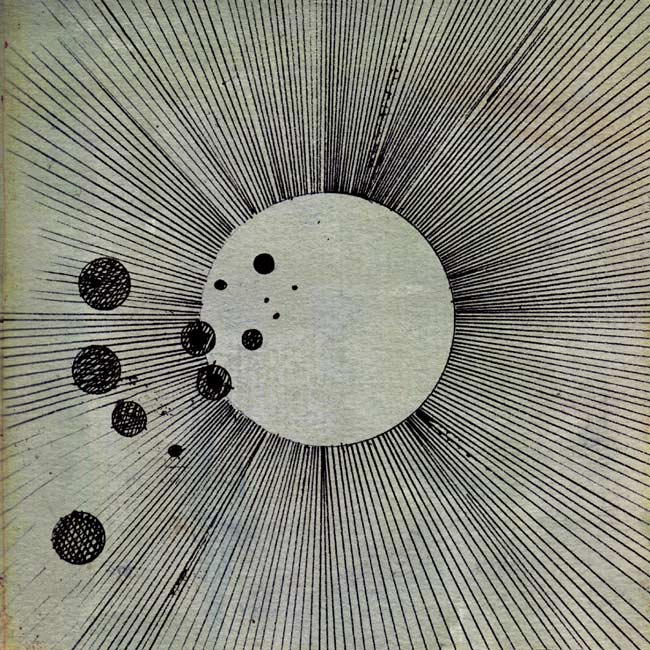 I'm a
Flying Lotus
fan and I'm real picky about my shit when it comes to him. This being because I see him not only as an artist that shares my train of thought (or at least I'd
like
to think so) but as competition. He's always been a step ahead of me as far as his musical craftsmanship, so I've always been in admiration of his work.
That being said, when I heard that he was coming out his "2nd" (3rd actually, it's his 2nd on Warp Records) LP "Cosmogramma", I was already stoked. I had already bootlegged "First Friday Funk" (amongst a host of other tunes - kinda miffed that one didn't make the cut for the LP) and bought "Los Angeles" from iTunes, so I was ready for whatever else FlyLo had to throw at me. I actually had grown a little spoiled as a fan and began to fulfill my needs elsewhere within the Brainfeeder camp. I loaded up on Samiyam, Ras G as well as Hudson Mohawke and kind of forgot about FlyLo, until "Cosmogramma" leaked online. I (of course) got duped into that, only to find that wasn't FlyLo's stuff at all - in which I then sighed with relief, because I wasn't impressed much by any of the stuff on there.
I convinced myself that wasn't the final product and made a vow to myself to just cop the retail copy when it dropped. I figured - "Los Angeles" was great, he doesn't disappoint. He deserves the money. It'll be dope.
Needless to say, I wasn't prepared for
this
.
"Cosmogramma" is a musical opus of what happens when the electronic mind of Aphex Twin, links with the hip-hop soul of J Dilla, flirts with Portishead and has a baby with Radiohead. It is an AMAZING soundtrack for all free-thinkers and emotional activists who long for an escape from the norm. From the intro, right into (arguably my fave track on the CD) "Pickled!" - the energy of an splatter-painter flows freely from track-to-track, allow you a few moments like "MmmHmm (ft. Thundercat)" to catch your breath and actually normalize your ears. Spacey joints like "Satelllliiiiiteee" litter the album and cause the listener to expand it's notion of what music should (and will) sound like in a distant future. Even "...And The World Laughs With You (ft. Thom Yorke)" is a nice nod to those alternalectronica heads. (even though I don't think Thom put much effort into it - he kinda just mumbled on the track)
Overall, the album is as experimental as you could want. With a year like 2010 being filled with alot of re-hashed, over-produced BS filler - it's refreshing to be able to take a break from all of that and dive into a world of unknown sound and merciless exploration. FlyLo has always delivered and continues to do so, setting the bar even higher for those wishing to capitalize on this new movement he's helped to create.
Flying Lotus - Cosmogramma (5 out of 5)
www.flyinglotus.com

-H